06/12/2022
« Dzair Play »: The new 100% Algerian video-on-demand service of Algeria Telecom
Algeria Telecom launches, "Dzair Play", with the participation of the Algerian Center for the Development of Cinema (CADC), and the National Center for Cinematography and Audiovisual (CNCA), the new video-on-demand…
06/12/2022
Promotion – Bonus on ADSL, Fiber and VDSL recharges
Exceptional bonus on your Idoom ADSL, Fiber or VDSL recharges, enjoy the new Algeria Telecom's Promotional offer. Recharge 2000 DZD and receive 500 DZD Internet Bonus Recharge 3000 DZD and…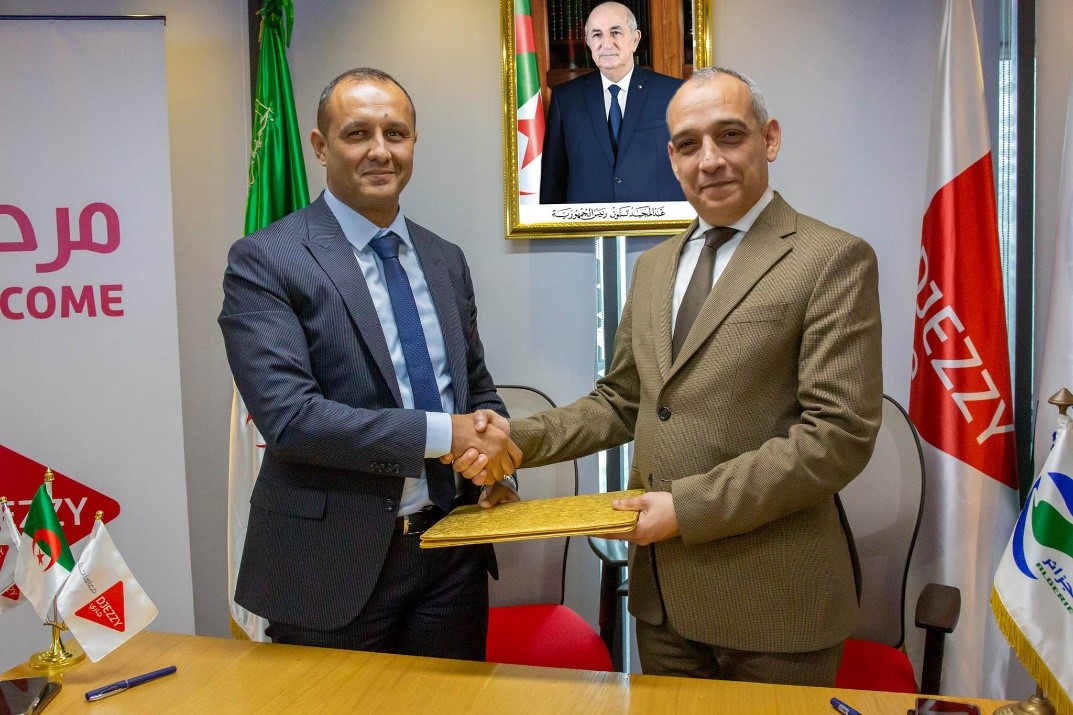 04/12/2022
Djezzy and Algeria Telecom Signed a Strategic Partnership
Djezzy and Algeria Telecom are proud to announce their new partnership agreement signed to aim the services exchanges between both companies and improve the quality of service for the customers.…
20/11/2022
Algeria Telecom launches the Business Virtual Store designed for professional!
Algeria Telecom is proud to launch the business Virtual Store aiming the professional customers starting from this sunday, November 20th 2022. This brand new online service is available virtually 24…
18/11/2022
New increase on the international bandwidth capacity Algeria's international bandwidth capacity reaches the 7.8 Tb/ second
Mr. Karim Bibi Triki, Minister of the Post and Telecommunications, supervised last night the increase of our county's international bandwidth capacity. A raised capacity to reach 7.8 Tb/ second, an…
15/11/2022
IDOOM FIBRE: Broadband internet at low prices!
Algeria Telecom launches a new range of Idoom Fibre's higher speeds offers, this exceptional offers addressed to the personal customers, are: Customers subscribed to the 100 Mbps offer, will systematically…
15/11/2022
Idoom VDSL offer: Internet volume up to 50 Mbps!
Algeria Telecom is proud to introduce its new Idoom VDSL offer at exceptional prices and amazing advantages, for our subscribers and their families, to enjoy the very high speed internet…
31/10/2022
Celebration of 1st November: Algeria Telecom keeps service continuity
Algeria Telecom informs its customers that our stores will carry on the service this Tuesday, November 1st, 2022; from 09 a.m. to 03 p.m., in order to keep the guarantee…
19/10/2022
ESGEN graduation ceremony: Algeria Telecom support the Algerian students!
Algeria Telecom made a job offer to the top graduate of the year, this Tuesday, October 18th 2022, at the (ESGEN) Higher School of Management and Digital Economy. This announcement…
18/10/2022
The Idoom 4GLTE offers, up to 1To of internet volume
Algeria Telecom reveals its new Idoom 4GLTE offers at exceptional prices and amazing advantages, for our subscribers and their families, now they can benefit from more internet volume at very…