18/09/2023
Algeria Telecom extends "IDOOM Fibre" promotion!
After the huge success of IDOOM Fibre promotion and responding to our customers' demand, Algeria Telecom decided to extend this offer for another month. This special offer targets new personal…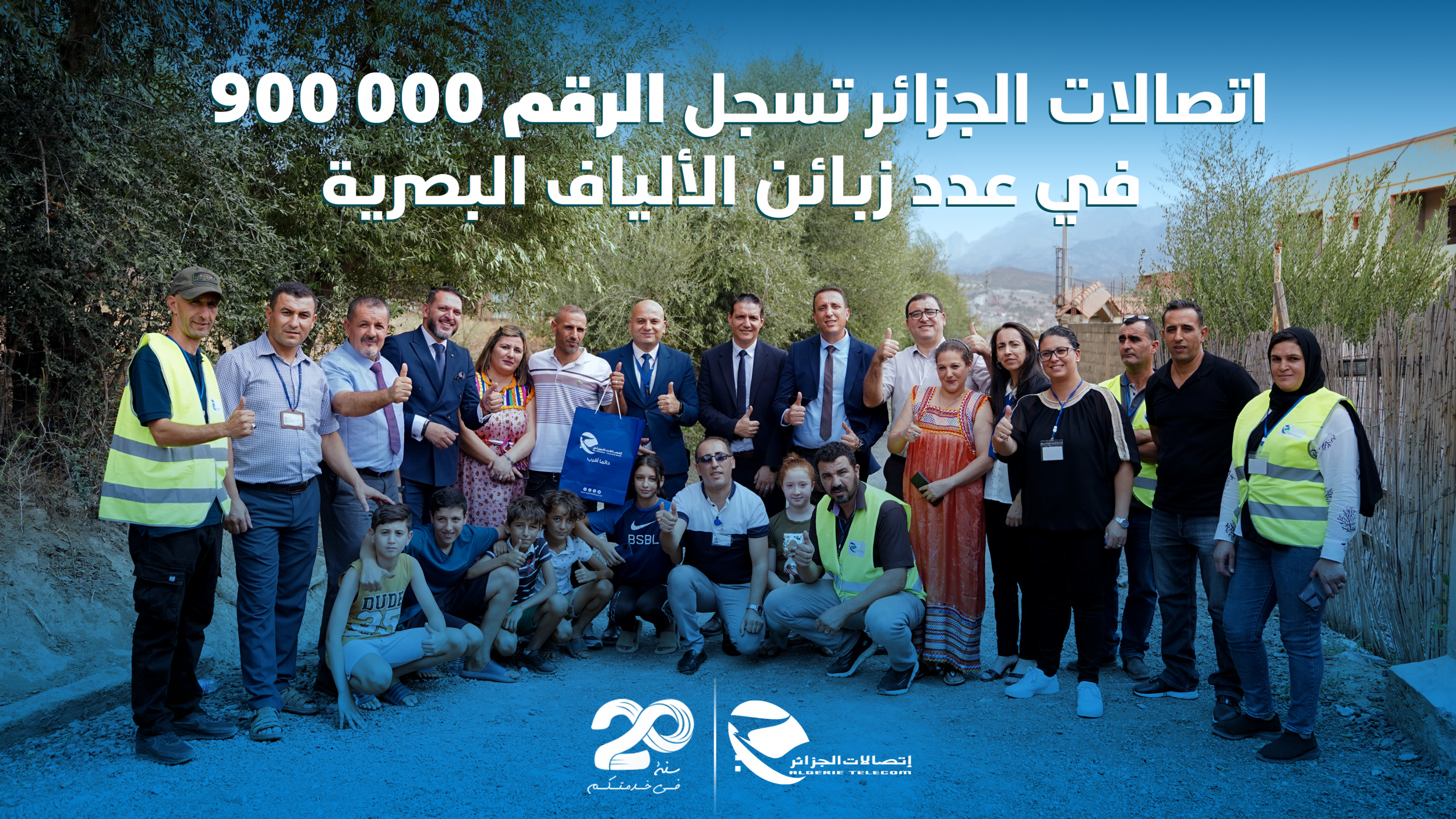 18/09/2023
Idoom Fibre: Algeria Telecom one step closer to the 1 million subscriber
Algeria Telecom is thrilled to announce the 900,000 FTTH (Fiber to The Home) customer, and now moving towards the million symbolic barrier. On Sunday, September 17th, 2023, Algeria Telecom was…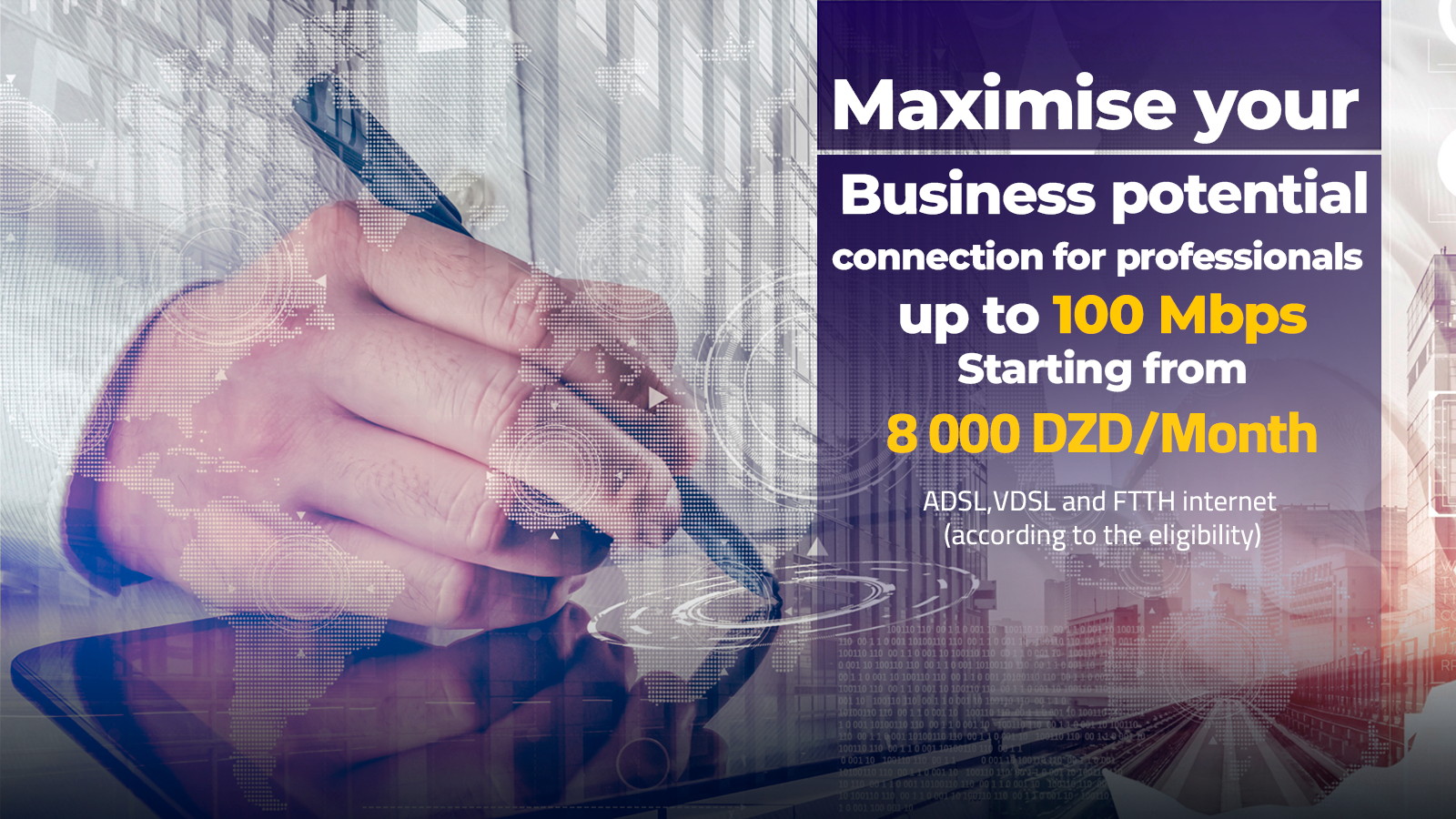 03/09/2023
Algeria Telecom launches new offers for businesses and professionals!
Algeria Telecom once again is delighted to launch a new range of offers for businesses and professionals starting from this Sunday, August 20th 2023. Business customers wishing to benefit from…
16/08/2023
IDOOM Fibre Algeria Telecom's new promotion
Algeria Telecom proudly announces the new promotion on IDOOM Fibre offers acquisition, starting from this Tuesday August 15th, 2023. Available for 30 days, this promotion is designed for new personal…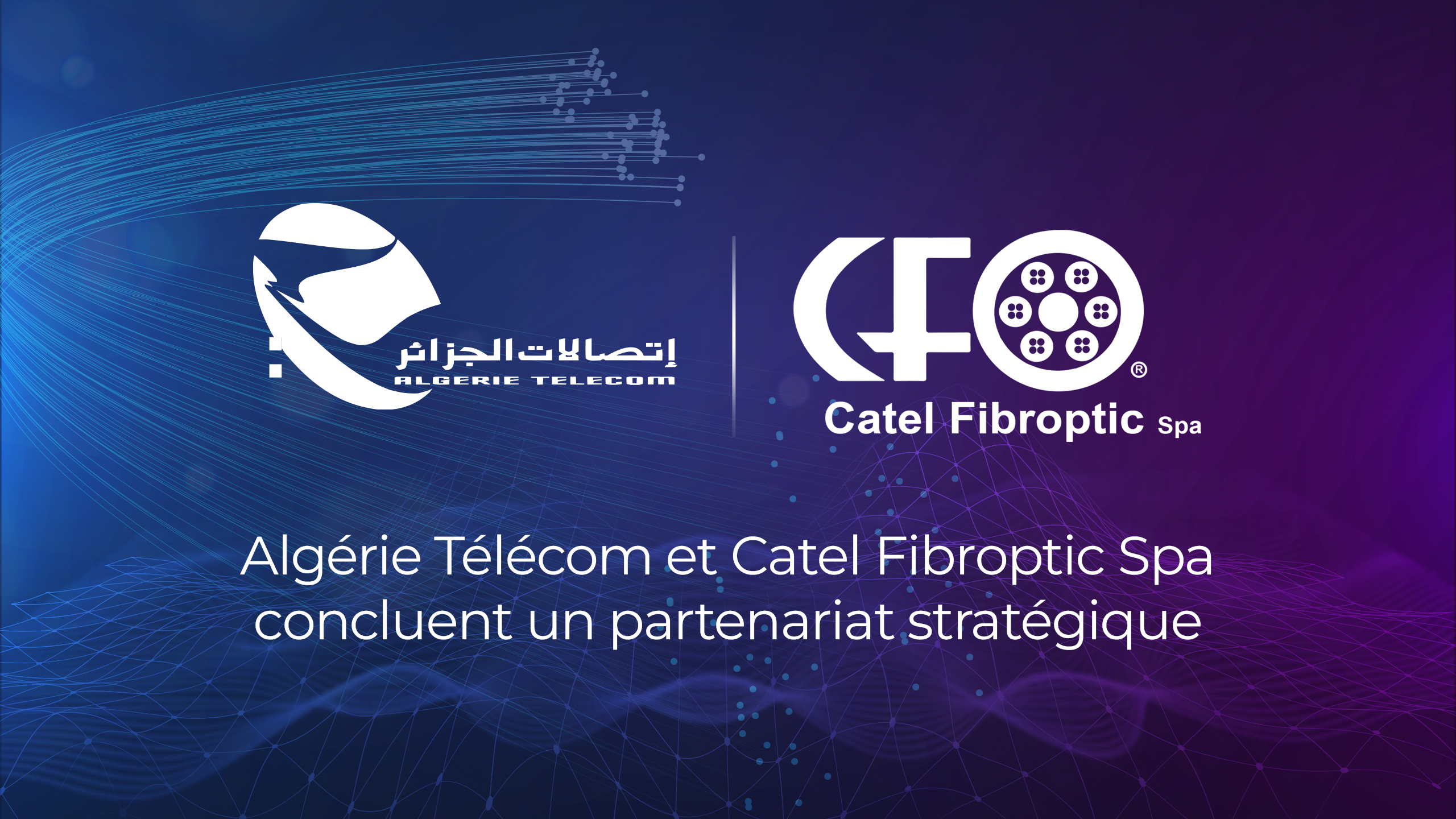 03/08/2023
Algeria Telecom and CATEL FIBROPTIC sign a strategic partnership agreement
Algeria Telecom and CATEL FIBROPTIC are proud to announce the signature, of a new strategic partnership agreement, this Thursday August,3rd 2023. This new agreement seeks to cover the manufacture and…
27/07/2023
Idoom Fiber: Algeria Telecom counts now 800,000 FTTH customers !
On Thursday, July 27th 2023, Algeria Telecom had the pleasure notching a record number of FTTH (Fiber To The Home), 800,000 customers, in Soripim El Khroub, in Wilaya of Constantine.…
18/07/2023
1st Muharram: Algeria Telecom will keep the continuity of the service
For the occasion of the first day of the new Hegira year, 1st Muharram 1445 coinciding with July 19th, 2023, Algeria Telecom hereby informs its customers that our commercial agencies…
09/07/2023
A new agreement between Algeria Telecom and EPRS
This Sunday, July 9th, 2023, Algeria Telecom signed a new agreement with the Public Establishment for Audio Broadcasting (Etablissement Public de radiodiffusion sonore "EPRS"), at Algeria Telecom's headquarters. The partnership…
07/07/2023
Algeria Telecom: Broadband connectivity for Pan Arab Games!
To host the Pan Arab Games, Algeria Telecom set up ultra-high-speed Internet connectivity throughout different competition sites including the athletes' accommodation inter alia. Algeria Telecom, as the official technology partner…
04/07/2023
61st Independence Day: Algeria Telecom keeps the continuity of the service
Algeria Telecom informs its customers that our Commercial Agencies will carry on the service this Wednesday July 05, 2023; from 10 a.m. to 03 p.m, in order to keep and…