Idoom Fibre : Algeria Telecom introduces a new offer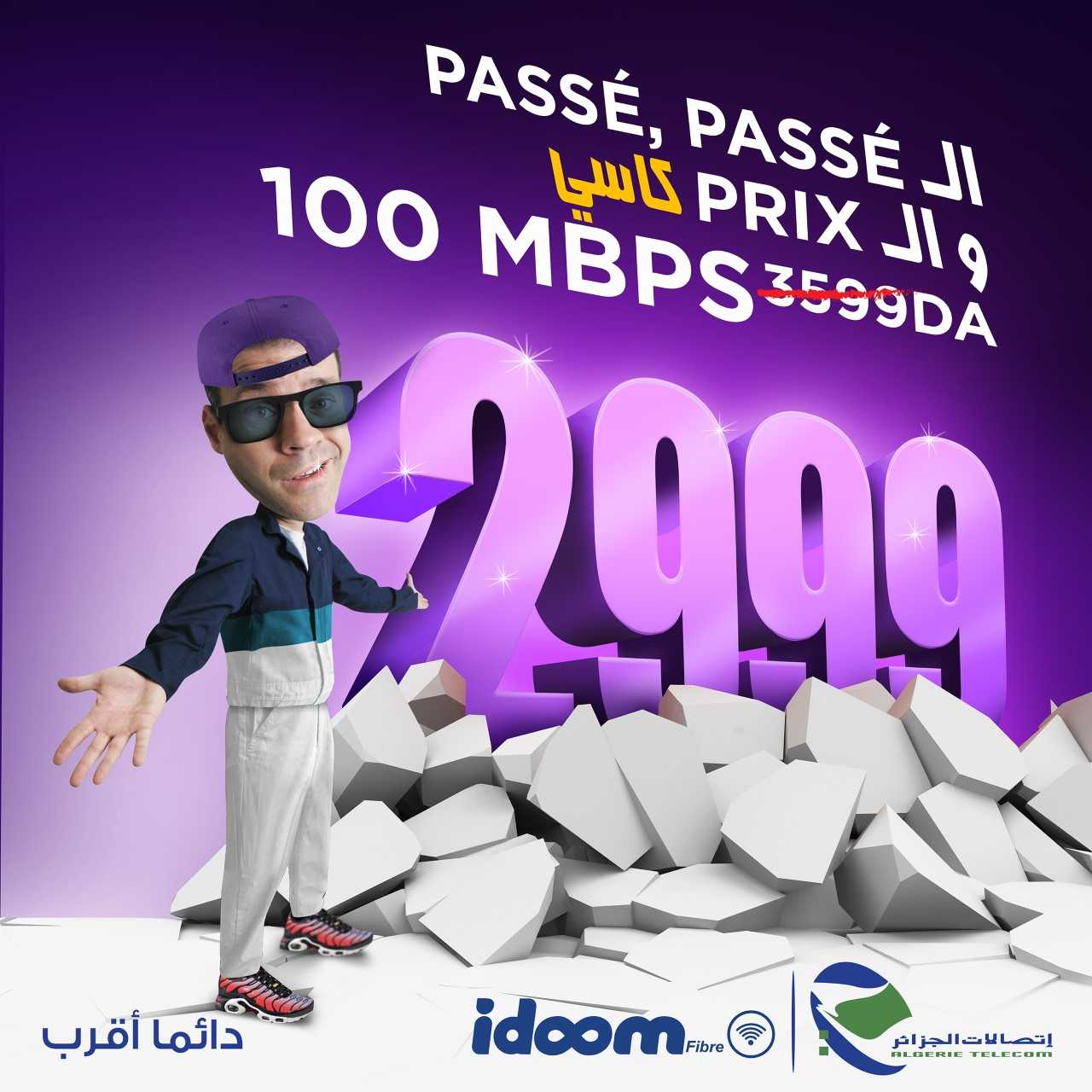 Algeria Telecom is glad to inform customers about its new "Idoom Fibre" offer, launched this Thursday April the 13th, 2023.
Personal customers switching from Idoom ADSL to Idoom Fibre will have the ability to subscribe to: 15 Mbps, 20 Mbps, 50 Mbps, 100 Mbps, 200 Mbps and 300 Mbps at 0 DZD plus an optical Modem and the installation.
Likewise, personal customers switching from Idoom 4G LTE to FTTH offer may subscribe to 15 Mbps up to 300 Mbps at zero (0 DA) and receive an optical modem with installation, once they return the functional 4GLTE modem to Algeria Telecom.
Furthermore, Algeria Telecom is reviewing prices on Idoom Fibre offer for personal customers of 50 Mbps and more.
So the 50 Mbps rate will go from 2999,00 DZD to 2799,00 DZD, the 100 Mbps will go from 3599,00 DZD to 2999,00 DZD, the 200 Mega are now at 3599,00 DZD instead of 4999,00 DZD, and last but not least the 300 Mbps will go from 6999,00 DZD to 3999,00 DZD.
With this new offer, Algeria Telecom supports the development of broadband Internet in Algeria and once again proves its willingness to serve its customers' needs.