Djezzy and Algeria Telecom Signed a Strategic Partnership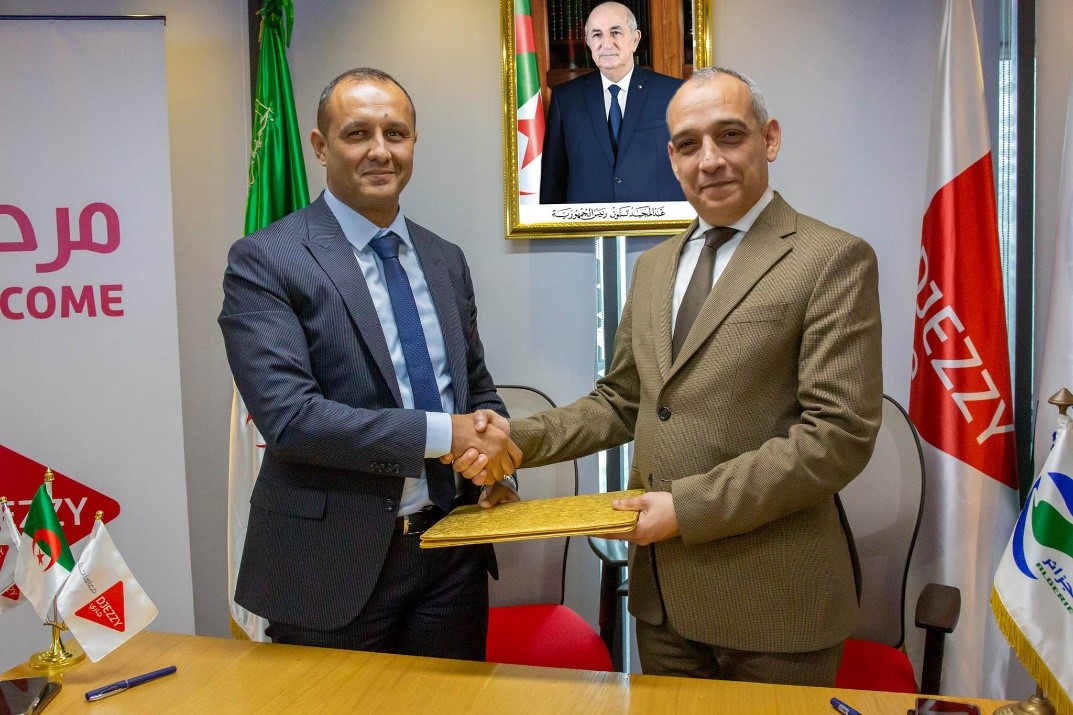 Djezzy and Algeria Telecom are proud to announce their new partnership agreement signed to aim the services exchanges between both companies and improve the quality of service for the customers.
The signing ceremony was held at Djezzy headquarters in Dar El Beida, Thursday, December 1st 2022, attended by Mr Adel Bentoumi, President and CEO of Algeria Telecom, and Mr Mahieddine Allouche, interim CEO of Djezzy including some executives managers from both operators.
For the occasion, the President and CEO of Algeria Telecom, Mr Adel Bentoumi stated that: "It is our honor to welcome the mobile operator Djezzy among our partners, a real major added value for both companies. This new partnership, is the base for a shared value-added services, this way, it will unquestionably improve the quality of service beside boosting the development of the ICT sector in Algeria. This initiative is in line with Algeria Telecom strategy
putting the citizen in the heart of our preoccupations".
For his part, the CEO of Djezzy, Mahieddine Allouche declared that: " We are extremely happy about our partnership with Algeria Telecom, the historical leader in the Algerian telecommunications sector. This agreement comes within the purview of our development strategy seeking to build synergistic partnerships to improve the quality of service and give the best to our customers.
This alliance with Algeria Telecom is an entrance for great opportunities of collaboration and cooperation, generating added value for the local ecosystem, and offering new services to citizens"